---
By:Jenn Niese
U.S. Congressman Tom Allen told the crowd that more was happening on the environmental front in Congress than the media presented. Many small pockets of enlightenment are expanding but nothing full scale will happen on the national front until the Bush administration is out of office. Willy Rich of Backriver Alliance told about the opposition to the proposed coal gasification plant in Wiscasset. Earth Jam provided the music and Jenn Niese, conservation biologist and event coordinator, emceed.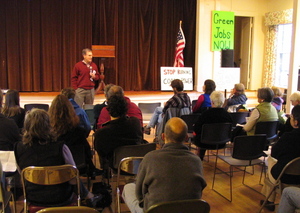 U. S. Congressman Tom Allen at Kennebunkport Step It Up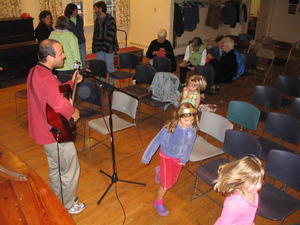 Earth Jam from Brunswick provides the music.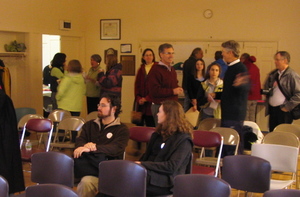 The crowd gathers in Kennebunkport.
---
By:Tony Zeli
A few dozen Mainers braved a rare tropical storm in November to attend the event in K'port. Rep. Tom Allen of Maine's 1st spoke about the Safe Climate Act, legislation he has introduced with Rep. Henry Waxman.